---
#18 Colorized Carpets
if you are thinking of creating a more vivid, intense and colorful atmosphere for your living room, how about this modern rug? The design is pretty unique, and we think it'd look perfect in any kind of surrounding.

---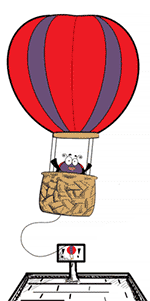 You've reached the end of this article.
If you enjoyed this article:
Speak your mind and leave your comment at the bottom of the page.
Click on Next at the bottom to go to the next post in the same category as this post.
Share, like, tweet and pin this article.
Subscribe to our monthly eMagazine or our RSS Feed.
If you didn't enjoy this article:
Submit your own quality content HERE (Up to $50 per submission we publish).

If you didn't like the article or BoredBug, please click here to leave us constructive criticism and feedback ($25 Amazon Gift Card for every suggestion we implement).
ADVERTISEMENT