---
 15. She has a motherly instinct
Ah, the motherly instinct is a definite must for most guys. He wants someone who will take care of him … and in turn, he will take care of you. Guys also want to know that whomever they choose to have a family with, their kids will be taken care of in the best possible way.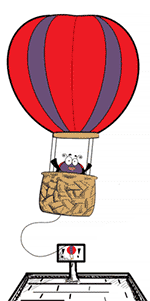 You've reached the end of this article.
If you enjoyed this article:
Speak your mind and leave your comment at the bottom of the page.
Click on Next at the bottom to go to the next post in the same category as this post.
Share, like, tweet and pin this article.
Subscribe to our monthly eMagazine or our RSS Feed.
If you didn't enjoy this article:
Submit your own quality content HERE (Up to $50 per submission we publish).

If you didn't like the article or BoredBug, please click here to leave us constructive criticism and feedback ($25 Amazon Gift Card for every suggestion we implement).
ADVERTISEMENT