We've compiled a list of ladies who have basically hit the jackpot and married their Prince Charming. We mean this literally, they married princes and became princesses. Thrust into the glamorous and enviable world of international high society and endless amounts of gowns and jewels. These ladies were all "commoners" before being thrust into the royal spotlight.
1. Kate Middleton
Kate and Prince William were college sweethearts who met in 2001 at St. Andrews University in Scotland. Their romance was a bit of a bumpy one as they dated on-and-off for a decade.They have two children, 2 year old Prince George and Princess Charlotte who is 3 months old.
---
2. Jetsun Pema
Jetsun met the future king of Bhutan, Jigme Khesar Namgyel Wangchuck, when they were children.  The daughter of an airline pilot, the royal couple recently welcomed a son.
---
3. Grace Kelly
Grace Kelly is one of the most iconic beauties of all time. Her all American good looks caught the eye of Prince Rainier while she was on a photo shoot. They married in 1956 and had three children before she tragically passed away in a car accident in 1982.
---
4. Rania al Yassin
Perhaps one of the most stylish royal icons, Queen Rania has both beauty and brains. She met Prince Abdullah II of Jordan at a dinner party. Prior to becoming a princess, she earned a business degree at the American University of Cairo and subsequently worked at Citibank and Apple. They married 6 months after meeting and have four children together.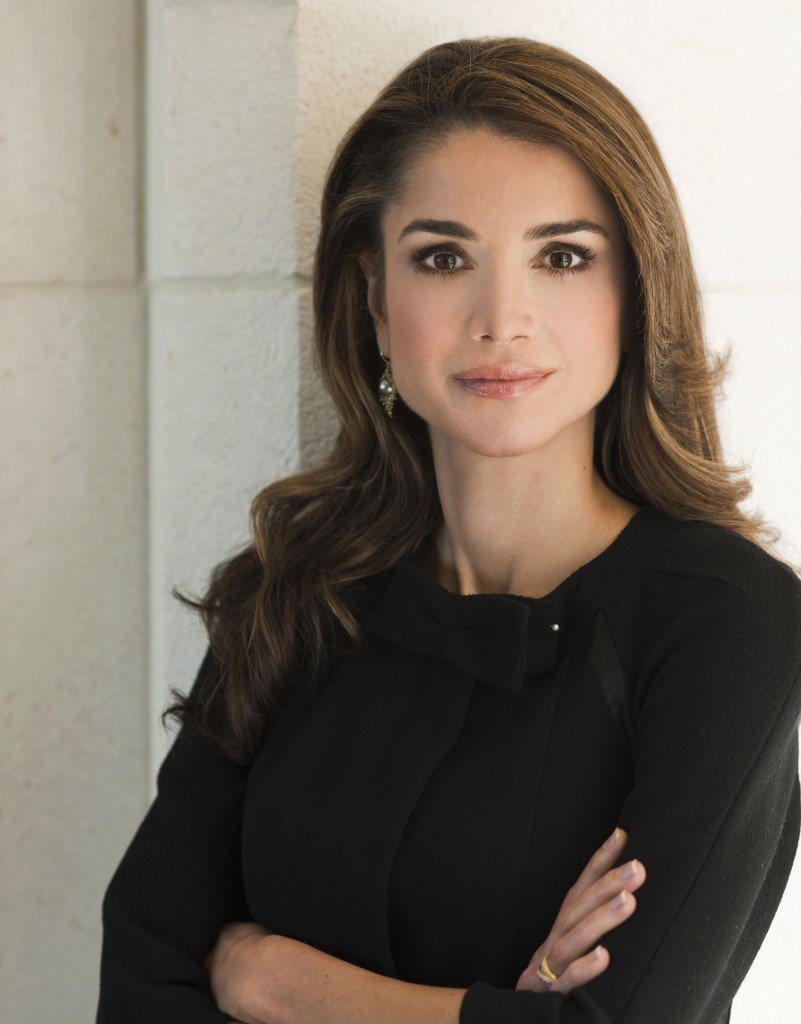 ---
5. Letizia Ortiz Rocasolano
While reporting on an oil spill, she ran into Prince Felipe whom she had met years earlier at a dinner party.  He asked for her number and the rest is history. Letizia is the first commoner to become Spanish royalty. They married in 2004 and have two daughters.
---
6. Tatiana Blatnik
Born in Venezuela, this former fashion executive for Diane von Furstenberg, met Prince Nikolaos of Greece in 2003 on a ski vacation. This beautiful princess also holds a degree from Georgetown University.

---
7. Charlene Wittstock
This beautiful, former South African Olympic swimmer met Albert II, Prince of Monaco at a swimming meet. They married in 2011 and celebrated with a lavish 68 million dollar wedding . She recently gave birth to twins.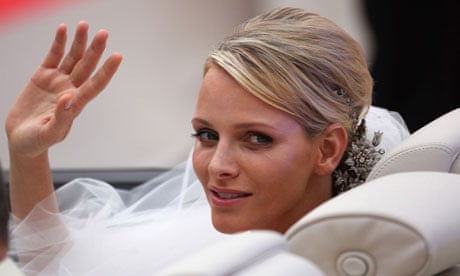 ---
8.Diana Spencer
Born to an aristocratic family she married Prince Charles in 1981 with an iconic and televised wedding celebration. They divorced in 1996, and Diana died in a tragic car accident a year later!
---
9. Silvia Sommerlath
Working as an interpreter at the 1972 Summer Olympics, she met King Carl XVI Gustaf of Sweden. They were married in 1976 and have 3 children together.

---
10. Mette-Marit Tjessem Hoiby
A former waitress and single mother when she met Crown Prince Haakon of Norway, they were introduced by mutual friends. They married in 2001 at the Oslo Cathedral and have two children together.

<!

---
11. Michiko Shoda
Emperor Akihito of Japan met young Michiko at a tennis match in 1957, Despite objections from officials and the emperor's mother, they married in 1959.
---
12. Marie Chantal Miller
Though she is not royalty, Marie Chantal comes from wealth. She met her future husband, Crown Prince Pavlos of Greece on a blind date set up by a mutual friend. He proposed in Gstaad, Switzerland and the couple were married in 1995. They have five children together..
---
13. Mary Elizabeth Donaldson
An Australian marketing executive, Mary met Prince Frederik of Denmark in a bar in Sydney during the 2000 Summer Olympics. She was required to learn Dutch before they married in 2004. The couple has four children.

---
14. Máxima Zorreguieta
Born in Argentina, this former New York investment banker met Willem-Alexander, King of the Netherlands in April 1999 in Seville, Spain, during the Seville Spring Fair. The couple was married in 2002 and have three daughters.

---
16. Sonja Haraldsen
The daughter of a cloth merchant in Oslo, Norway, Sonja and Crown Prince Harald of Norway dated in secret for roughly 10 years due to her commoner status. They married in 1968 and she became the first commoner Queen of Norway.

---
17. Sofia Hellqvist
The former lingerie model and Prince Carl of Sweden met through mutual friends when they happened to be dining in the same restaurant. Although her less than squeaky history as a reality show contestant and lingerie model has surfaced, the Prince married his Princess in 2015 and they are expecting their first child together.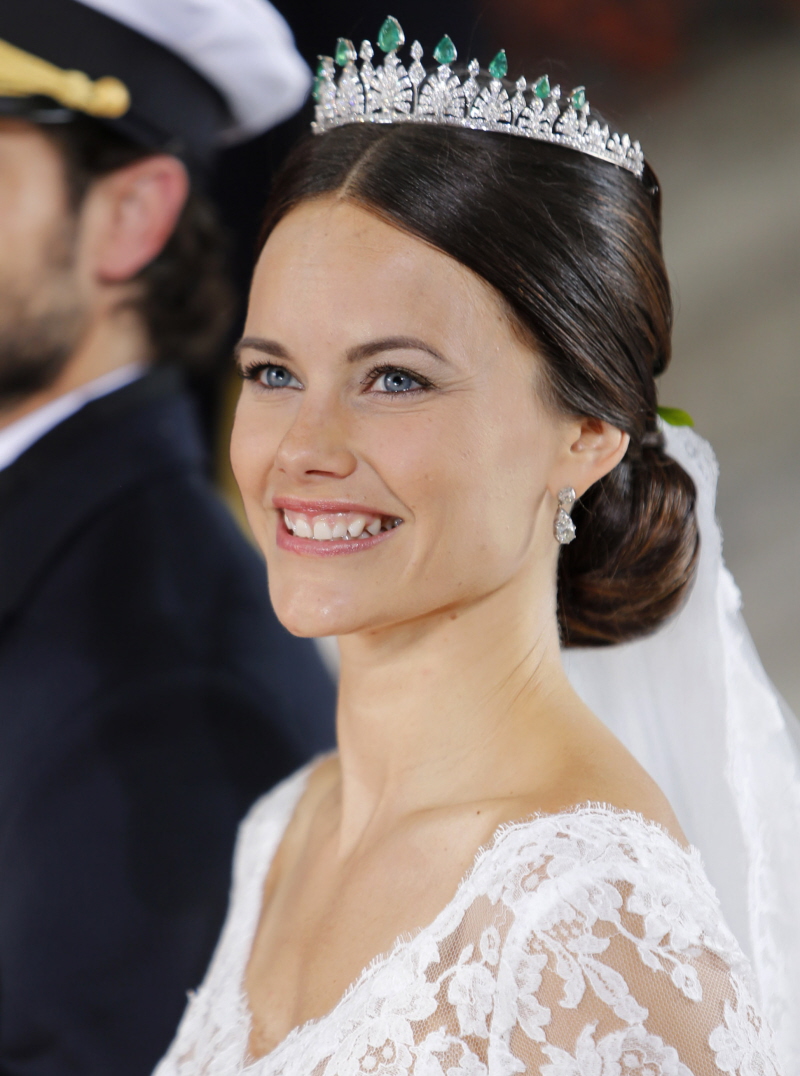 ---
18. Salma Bennani
Educated as an engineer, she met her husband, King Mohammed VI at a private party in 1999. They married in 2002 and she was granted the title of 'Her Royal Highness Princess Lalla Salma' . She is the first wife of a Moroccan king to be given a royal title.