---
Trapped with a Troll
This one takes the cake, ladies and gentleman. This is the definitely the defending all-time selfie troll champion. He took the perfect photo opportunity, taking an amazingly positive selfie with a group of panicked people trapped in a lift. The audacity of this guy is remarkable! He truly is the spitting image of the ultimate selfie troll.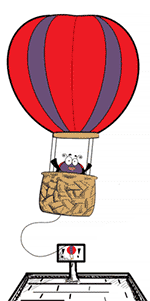 You've reached the end of this article.
If you enjoyed this article:
Speak your mind and leave your comment at the bottom of the page.
Click on Next at the bottom to go to the next post in the same category as this post.
Share, like, tweet and pin this article.
Subscribe to our monthly eMagazine or our RSS Feed.
If you didn't enjoy this article:
Submit your own quality content HERE (Up to $50 per submission we publish).

If you didn't like the article or BoredBug, please click here to leave us constructive criticism and feedback ($25 Amazon Gift Card for every suggestion we implement).