---
Ben McKenzie and Morena Baccarin
They met while filming their show Gotham, but their romance turned into reality when Morena left her husband for Ben. They are happily still together and currently expecting a baby.
---
Jennifer Garner and Scott Foley
Didn't we see her on this list already? Jokes aside, Jennifer appeared on Felicity as Scott's new love interest and it catapulted their TV romance into reality. They were married for two and a half years before divorcing in 2003.
---
Jude Law and Sienna Miller
They appeared onscreen in the movie Alfie, and went on to create a real life romance that unfortunately did not last. They became engaged in 2004, but broke it off seven years later in 2011.
---
Christina Aguilera and Matthew Rutler
As a production assistant on the 2010 movie, Burlesque Matthew Rutler hit the jackpot when he started dating Christina Aguilera. They welcomed a daughter, Summer Rain in August 2014.
---
LeAnn Rimes and Eddie Cibrian
Their relationship was shrouded in controversy and rumors as both Leann and Eddie left their current partners to begin a relationship together. They met on the set of their Lifetime Network movie, Northern Lights. 
---
Natalie Portman and Benjamin Millepied
Benjamin was the dance choreographer for the movie Black Swan, in which Natalie starred as a tortured ballerina. Together, they have one son named Aleph who was born in 2011. Fun fact, the name Aleph refers to the origin of the universe according to The Kabbalah.
---
Freddie Prinze Jr. and Sarah Michelle Gellar
They met on the set of the 1997 film I Know What You Did Last Summer. They married in 2002 and have a daughter, Charlotte and a son named Rocky.
---
Claire Danes and Hugh Dancy
Their love story in the 2007 movie, Evening, translated into real life for this couple. They had a fancy wedding in France in 2009 and welcomed a son named Cyrus in 2012.
---
Angelina Jolie and Brad Pitt
Everyone knows the story of how these two met and fell in love on the set of Mr. and Mrs. Smith. Brad famously left his wife, Jennifer Aniston for Ms. Jolie. Everyone seems to have moved on though, with Jennifer marrying Justin Theroux in 2015. Brad and Angelina are keeping busy with their family of 8, including 6 kids.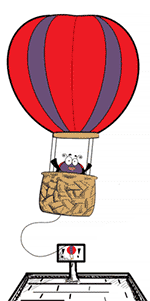 You've reached the end of this article.
If you enjoyed this article:
Speak your mind and leave your comment at the bottom of the page.
Click on Next at the bottom to go to the next post in the same category as this post.
Share, like, tweet and pin this article.
Subscribe to our monthly eMagazine or our RSS Feed.
If you didn't enjoy this article:
Submit your own quality content HERE (Up to $50 per submission we publish).

If you didn't like the article or BoredBug, please click here to leave us constructive criticism and feedback ($25 Amazon Gift Card for every suggestion we implement).